Michele Cummins |
Real Estate Agent;
Personal Real Estate Corporation
1-800-820-7577 | Email
Mission REALTOR®
Buying and Selling Real Estate Blog
Selling Unique BC Properties
May 2019 Market Stats
Posted by
Andy Boldt
on June 10, 2019

After spending the fall and winter months of 2018 solidly in the buyers end of a balanced market, the spring of 2019 saw some rise towards a Sellers market. The 18% Sales to Active Listings ratio in the Fraser Valley Real Estate market keeps the situation still in a balanced market which is healthy for all involved. Single family detached home sales have increased almost 10% over last month while still being almost 14% lower than this time last year. We have also seen an increase in new listings with 4.5% more listings then last month, but a 10.7% decrease from May of last year. This brings us to a total of 8,506 active listings in May which is an 8.1% increase from last month and a 26.3% increase from May of last year.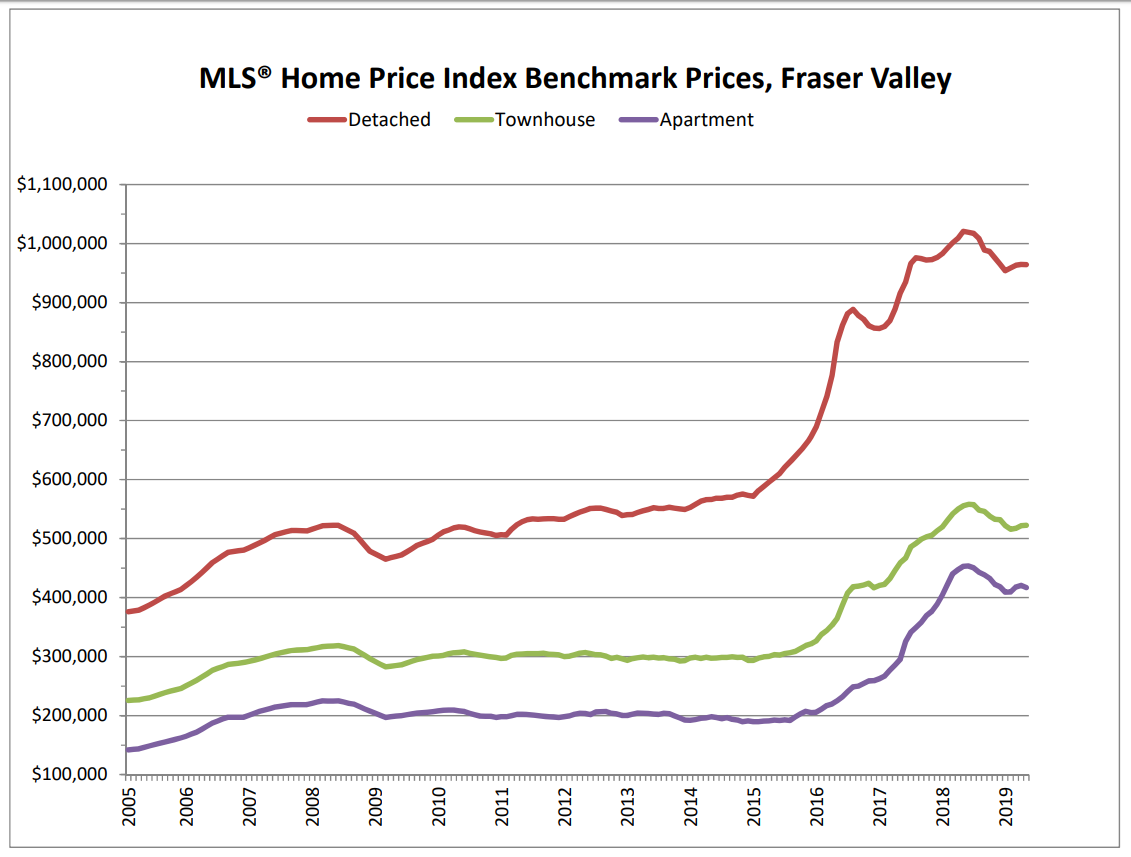 While the benchmark prices of homes are still lower then this time last year, they have been on a slight rise over the past few months but have stayed even from April to May.
President of the Fraser Valley Real Estate Board, Darin Germyn said 'Buyers are recognizing that in the last three months, home prices have stopped declining and that in order to take advantage of the improvement in prices over the past year, now is a great time to consider making the purchase they held off on in the previous months.
'We're seeing buyers who have been waiting on the sidelines, act, because of better price opportunities and more selection. It's been four years since buyers had this much choice in the Fraser Valley.'
As always, feel free to call or email if you have any questions, we'd be glad to help!