Michele Cummins |
Real Estate Agent;
Personal Real Estate Corporation
1-800-820-7577 | Email
Mission REALTOR®
Marketing the Cummins Way
Selling Unique BC Properties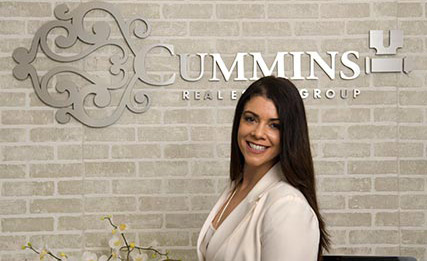 Michele takes selling Real Property in Mission, BC seriously. As an advocate of continuing and further education Michele has taken extensive courses in negotiation and marketing, the two most important aspects of being the best REALTOR® you can possibly be! She has moxy, style and grace.
Shopping around to see who would be right to properly sell your home? Who could understand your needs & put you first? Who knows how to market your unique home? Who would do their best for you? You may have never met me but I encourage you to do so. Here are some examples of my marketing techniques:
Home staging/Prepping
I provide my clients with everything they need for a successful sell. If your home is lacking of furniture or maybe it has too much furniture or needs a fresh coat of paint to lift its spirits or a facelift with some curb appeal, whatever the case may be, we help organize professionals to come in and stage your home for the best selling results.
Professional Floor plans, Photos, Aerial and Video Tours
Like I always say...presentation is everything! With Professional photos and floor plans, a buyer feels they're reviewing something special. Its rare when you find a property listing that offers a floor plan and so our listings 'stand out' among the rest. For land/executive properties we use aerial videos to showcase a heavenly feel for the property, which makes it stand above the competition. We take special care to make sure that we offer only the best marketing materials possible. The video presentations capture the heart of the home. It helps the buyers to step in and feel the warmth that your home provides. We only use the best company around!
For Sale Signs/Directional Signs
To help guide travelers to your doorstep I erect for sale signs along the way. For an easy flow and a confidant ride the buyers will remain at ease driving to your home. (this option available where local by-laws don't restrict)
Radio Advertisments
Michele has procured her own Radio Show on the popular station Country 107.1 FM. On Saturday mornings Michele will be discussing important aspects of the Real Estate Market with co-host Curtis Pope and will also include advertisments of her own listings!
Text/QR codes for instant listing info
www.streettext.com is a smart phone and texting featured device. Its a sign that has a 'text' code and QR code for instant info. Its erected on our lawn signs to help drive by's easily know about your listing with pictures, data & remarks. Its efficient for potential buyers to find out about the property instantly and be in contact with me for viewing requests.
MLS®
99% of buyers look on the REALTORS® provided MLS® site www.realtor.ca to find their home. With specific and carefully crafted remarks & a very nice picture presentation of your home you'll be assured that your home will attract buyers.
Internet
www.realtor.ca , www.remax.ca , www.michelecummins.ca, www.kijiji.com www.craigslist.com , www.realestateglobalnetwork.com/ , ca.linkedin.com/pub/michele-cummins/18/156/90/ , www.facebook.com/fraservalleyrealty.com , www.pinterest.com/michelecummins , www.twitter.com/cumminsrealtor www.foursquare.com www.youtube.com/cumminsrealty, www.rew.ca, Remax Luxury Plus, Remax Global plus many links to and from other web sites you can rest assured that your home will be found. 99% of buyers look on the Internet to find their home. You will be properly represented using this source.
Professional Feature Sheets
Presentation is everything in selling a home so these feature sheets provide a classy reminder to the buyer who has visited your home of the quality and benefits they'll receive in buying your home over all the other homes they've viewed. This provides multiple pictures & a specific write up.
Just Listed Flyers
Depending on the uniqueness of your property these will be sent to the market that would most benefit from seeing your home.
Newspaper, Real Estate Weekly & Magazine (Print) exposure

You don't throw out the old to bring in the new...marketing is a vast, multifaceted and complex business which Michele and everyone at the Cummins Real Estate Group has experience and training in. We look at your property (the product) and target the buyers for that product by every source we can. This means a lot of print advertising to complement and drive the online marketing. Colored half and full page adverts in papers, 'Featured' properties on the front of the local Real Estate Weekly, full and half page ads inside as well as listings featured in magazines. There's a lot of detail to our marketing campaigns we put together for each property. We have weekly creative meetings and on a constant basis revamp and work the marketing for each and every listing so that nothing is missed and every avenue has been explored to give your home/property the marketing exposure it needs to bring you as many buyers interested and through your doors as possible, which in turn drives more offers to be written. Exposure in the market place is KEY!
Agency (MLS®) Tours
Bringing in as many REALTORS® in the area through the local MLS® tour. This will showcase your home to the REALTORS® who will be bringing in their buyers.
TV Commercials on the Real Estate Channel!
Cummins listings get exposure on TV with Canada's only Real Estate TV Network, Online, On TV, in syndication, continually until the property is sold.



CH 995

CH260

CH 68
Watch the Real Estate Channel in your City.
With more than 4 million viewers, the
Real Estate Channel is Canada's largest Real Estate TV network.
Public Open House Events
Opening your home to the public gets the word out on the street. A neighbour may have a friend or a family member who wants to move close by. A buyer may be driving the neighbourhoods they like and want to pop in. We set them for a time when most potential buyers are out and about looking at properties so Saturdays and Sunday are perfect for this. These are also marketed and advertised so that we get as many buyer prospects through the door and into your property. This is a great tool in bringing in the most buyers! We make our opens special events, sparing no frills. People know and seek out our open house events because of the attention, excitement, atmosphere, food, give-a ways and quality of care we put into them. The utmost in privacy and protection is assured as there's always at least 2 of our Team present at every event and before anyone can walk through the home they have to sign in at the door with full name, contact info including address and email, how long they've been looking for, if they have a REALTOR, who it is, what price range they're looking in and a few other specific questions. They also have to be accompanied by us while in the home at all times. Wonderful way of getting some honest feedback from the general public.
Sphere of Influence
Being a REALTOR® for a decade means I literally have thousands of contacts and a large sphere of influence. Trust and loyalty go a long way in this business and I've established myself through years of commitment to one agency, volunteering at government levels for property rights, helping our local Real Estate Boards and property owners rights be heard as well as a commitment to continuing education and knowledge of the Industry.
I know who buys in your area, who's looking in your area and I will have a list of people I know that I can introduce your home to.
Web Commercials
These high-class web commercials will be seen in the e-mail box of Buyers Agents, & everyone interested in buying your type of property. Using a hi-tech video style program your home will shine over the rest.
Special Event Exposure
Michele Cummins and the Cummins Real Estate Group make it a habit to host and be part of many different special events throughout the year specifically to advertise and feature our listings. From Wedding Shows for first time home buyers, Car Shows for listings with workshops, Investor Events, Immigration classes for those moving into the country, Seminars, Conferences and more.
---
Above are just some of the marketing tools I use to be the best at what I do. I'm proud to make each and every sale a success getting you, my client, the highest price possible in the least amount of time.
Every home is unique in it's own right so all, some, or more then the above marketing techniques will be used per different properties.